Carlsbad Cosmetic Surgeons
Cosmetic surgeons in the Carlsbad, California area typically perform surgical procedures that enhance aesthetic appearance. Invasive procedures include Face Lifts, Eyelid Surgery, Breast Augmentation, Breast Reduction, and Abdominoplasty. Cosmetic centers usually perform non-invasive improvements as well including Laser Skin Treatments, Laser Hair Removal, Microdermabrasion and Botox Injections. Although plastic surgeons perform reconstructive surgery due to injury, they also do elective cosmetic surgery.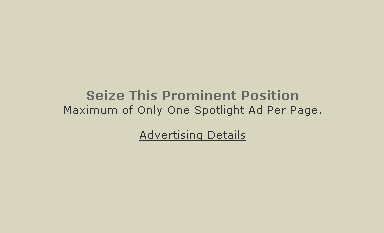 Cosmetic Surgery in Carlsbad

2907 Carlsbad Boulevard
Carlsbad CA, 92008map
760 820-4252
Dr. Steve Laverson is one of the most experienced and trusted Plastic Surgeons in the San Diego and Southern California area. At Feel Beautiful Plastic Surgery and Skin Care we are inspired to create superior results for you, the most important person. Our greatest reward is deeply satisfied patients whose self esteem and quality of life are improved.
9850 Genesee Avenue
Suite #380
La Jolla CA, 92037map
858 587-9850
Carol Hollan, M.D., the first female plastic surgeon in San Diego, California, certified by the American Board of Plastic Surgery, has been serving patients for 26 years with such procedures as breast augmentation, liposuction, facelifts and rhinoplasty. She is a respected and skilled cosmetic and reconstructive plastic surgeon with a discriminating eye for detail and a total commitment to patient satisfaction.
6120 Paseo Del Norte
Suite H-1
Carlsbad CA, 92011map
760 431-1302
Voted "One of the Best Day Spas in North County," by the San Diego North County Times' Reader's Choice Awards, Polished Images Day spa treatments provide the utmost in relaxation and rejuvenation, along with the latest developments in massage, skin care, facials, hydrotherapy, infrared sauna, waxing, and other day spa services. Come, indulge yourself in this private sanctuary where you can relax and escape the chaos of everyday life.