San Diego Gaslamp District Steakhouses
A list of some of the finest steakhouses in the Gaslamp District of downtown San Diego. Not only are these steak restaurants located in the most active nightlife area of San Diego, they are within walking distance of the San Diego Convention Center and the San Diego Padres Baseball Stadium. They are also near San Diego Bay and its attractions. Perhaps the best among the steak houses is Donovan's where USDA Prime Steaks are the star attraction. Drop-in for a relaxing meal. Celebrate a personal occasion. Have a business meeting or come by during a great happy hour.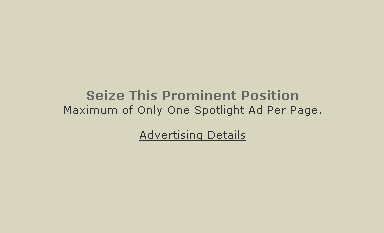 Gaslamp Steakhouses in San Diego

570 K Street
San Diego CA, 92101map
619 237-9700
Donovan's sets the standard of fine dining excellence. A classic steakhouse. A stylish, lively atmosphere. Cordially friendly. We like to think of Donovan's as your own special place. A place where you can celebrate with friends, family and associates. USDA Prime Steaks reign supreme. Delectable market seafood for those non-steak moments. Mouth-watering steakhouse fare. A depth of wine variety that has earned the prestigious Best of Award of Excellence from Wine Spectator.
658 Fifth Avenue
San Diego CA, 92101map
619 232-0225
Greystone is an independently owned and operated steakhouse located in the heart of downtown San Diego's historic Gaslamp Quarter. We feature aged meat, seafood and pasta with influences form the culinary traditions of Europe, America and the Pacific Rim. To complement our cuisine, Greystone also features an award-winning wine list. Our spacious, multi-level floor plan features a classic yet contemporary decor and a relaxed cosmopolitan ambiance perfect for entertaining.
939 4th Avenue
San Diego CA, 92101map
619 702-8464
The Churrasco, Brazilian barbeque is a traditional feast that has been celebrated in Brazil for centuries. The origin of feast is from the southern regions of Brazil called Rio Grande do Sul where most meat productions are from. The Gauchos, Brazilian cowboys, usually cook the meats with skewers slowly roasting in the heat. All the meats were marinated with simple seasoning and served with salads, Brazilian rice and beans. The best-roasted meats were shared around to each family.
The Palm San Diego
615 J Street
San Diego CA, 92101
619 702-6500
Lou & Mickey's
224 Fifth Avenue
San Diego CA, 92101
619 237-4900
Gaslamp Strip Club
340 5th Avenue
San Diego CA, 92101
619 231-3140