San Diego Seafood Restaurants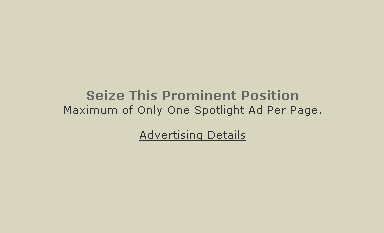 Seafood Restaurants in San Diego

Step in and see why Ocean room is quickly becoming a destination for seafood lovers. Instantly, your senses will be awakened by our contemporary interior and exhibition style kitchen. From comfortable booth seating for up to 6, Brazilian blue marble counter-tops, fiber-optic lighting, and custom wood flooring, to the brilliance of the stainless steel "Kettle Steamers", oyster display, and aromas from fresh dishes being created our ambiance sets the stage for an exceptional dining experience.
The best independently-owned seafood restaurant in the Gaslamp Quarter, San Diego. A premiere destination for fresh, gourmet seafood, aged meats, and handmade pastas from the culinary traditions of Europe, America, and the Pacific Rim. Also, featured fresh oysters, caviars and an ice bar with an extensive selection of vodka. Whether it's for a world class dining experience, or a lounge to unwind and meet the elite of San Diego, Osetra & E5 lounge is on the top of the list for the discerning client.
Our buckets now come with choices ranging from slipper lobster tail, shrimp, and snow crab to Alaskan King Crab, all prepared Baja style. Buckets come with other taste-tempting ingredients such as grilled marinated carne asada and chicken to crispy tacos. The Original Baja Bucket® comes overflowing to your table with Baja style slipper lobster tails and shrimp along with grilled carne asada and chicken.
As sleek as a 1930's ocean liner, the Oceanaire provides the perfect setting to enjoy the freshest seafood flown in daily from around the world. Our knowledgeable staff will delight you with exceptional service – guiding you through the wide variety of items on our menu and helping you select the perfect wine to complement your meal. You'll find out why the Oceanaire has been voted one of the best seafood restaurants in the country. The Oceanaire Seafood Room. Where exceptional seafood meets exceptional service.
There are restaurants—and then there is The Tin Fish. More than a dining experience, The Tin Fish welcomes you in and treats you as if you are our only customer. We want you to relax and make yourself at home while enjoying our superb seafood. We serve only the freshest seafood, caught and brought in daily from San Diego, Los Angeles, Seattle, Alaska and Boston. Whether you're craving our crab cakes, are a fan of our famous fish taco or a connoisseur of seafood cuisine, The Tin Fish has one goal in mind: to make you happy.
Located in the Omni Hotel, McCormick & Schmick's Seafood Restaurant brings fresh seafood dining to San Diego, CA. Our restaurant is connected via skybridge to the new Petco Park, home of the San Diego Padres, and is perfect for catching a meal before or after the game. We are also conveniently located directly across from the San Diego Convention Center and the historic Gas Lamp District. Come join us for breakfast, lunch or dinner. Our menu features the freshest selection of seafood offered in San Diego. The "Fresh List" changes daily and includes catches from around the globe.
Blue Point Coastal Cuisine1997 critically acclaimed winner of San Diego's Best New Restaurant by the California Restaurant Association. Seafood restaurant located in Gaslamp Quarter.
Boat HouseThe Boat House has built a reputation for exceeding expectations and delivering quality food and service. Our menu features impeccably fresh seafood, steaks, pastas, salads and much more at competitive prices. We offer warm and friendly service in a comfortable, elegant atmosphere completely surrounded by panoramic views of downtown San Diego, Coronado Bridge, and the West Harbor Marina.
Cafe PacificaConveniently located in the heart of San Diego's historic Old Town, Cafe Pacifica features contemporary, fresh seafood cuisine with a distinct California dash of the day's locally-grown herbs and produce.
The Fish MarketOur flagship restaurant since 1989, this waterfront landmark in downtown San Diego is recognized as the premier destination for seafood and San Diego bay views. Our downstairs restaurant offers casual dining, and features a comfortable oyster bar and cocktail bar, as well as a first-rate sushi bar. We pride ourselves on being "seafood people in the restaurant business."
Harbor HouseThe Harbor House opened in 1980, and serves fresh fish, shellfish, premium steaks and local draft beers. We offer informal dining upstairs and on the outside decks as well as tablecloth/quiet dining downstairs. Come and enjoy our great city and harbor views.
Oceanaire Our seafood is flown in daily from around the world. We source only top-of-the-catch fish from the world's most reputable suppliers. From the moment it lands on the fisherman's deck to the time it lands on your plate, each catch is carefully coddled to ensure our standards of quality and flavor
Osetra the Fishhouse - Gaslamp DistrictOsetra the Fishhouse offers gourmet seafood, prime-aged meat and one of the city's most extensive collections of premium wine.
Aqua Blu Restaurant - Gaslamp DistrictAsian influences and seasonal freshness are reflected in the ever-changing menu. Whether an intimate dinner for two or a party of fifty, you are sure to have a truly stellar dining experience.
George's at the Cove - La JollaSpectacular ocean views accentuate three distinctive dining experiences at George's at the Cove, in the heart of La Jolla Village. The elegant fine dining room features fresh seafood, steak and creative regional cuisine