Gaslamp International Restaurants
The best International fine dining in the Gaslamp Quarter including Indian, Thai, Persian, Afghan, and other ethnic restaurants all located in the Gaslamp District of downtown San Diego, CA.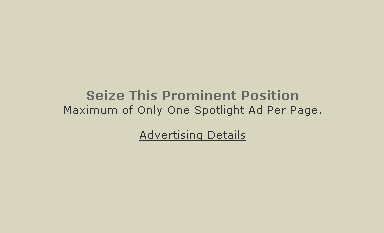 Gaslamp International Dining in San Diego

845 4th Avenue
San Diego CA, 92101map
619 238-0101
Bandar is a "port" of Persian Perfection". Behrooz Farahani has raised Persian dining to new heights with authentic marinades for his signature beef, lamb, chicken, and fish entrees. Behrooz is committed to serving only the finest meats, and insists on personally choosing each cut that is served in his restaurants. Now in its tenth year, Bandar has garnered hundreds of excellent reviews and awards, and its no surprise that it has become known as Southern California's most elegant Persian restaurant.
327 4th Avenue
San Diego CA, 327 4th Avemap
619 501-8424
Rama Restaurant offers its guests a sensual trip through Thailand with amazing fine Thai cuisine and gorgeous works of art. Our museum-like setting and decor complement a stunning art collection and architecture, creating an exotic atmosphere designed to enhance your enjoyment of the fine Thai cuisine. It's a true Thai feast for all the senses, complete with tantalizing music. Rama Restaurant is known as one of the largest and most elegantly decorated Thai restaurants, with the best in fine Thai dining.
467 5th Avenue
San Diego CA, 92101map
619 230-8424
Royal Thai Cuisine offers you exquisite Thai dining with it's delicious flavors and exotic atmosphere. We serve each of you as if you were the Royal family. We were honored with serving the Queen and the Princess of Thailand, as well as many member of Royal Thai family; along with thousand of loyal California patrons. Come, be our guest; sit and enjoy the quiet tranquility of the Thai culture, sample our dishes and experience the taste of Thailand.
Tabule International Cuisine
535 4th Avenue
San Diego CA, 92101
619 238-0048
Chopahn Authentic Afghan Cuisine
750 6th Avenue
San Diego CA, 92101
619 236-9236
Masala - Spices of India
314 5th Avenue
San Diego CA, 92101
619 232-5050
Monsoon - Fine Cuisine of India
729 4th Avenue
San Diego CA, 92101
619 234-5555
Royal India Exquisite Restaurant & Lounge
329 Market Street
San Diego CA, 92101
619 269-9999
Sadaf Restaurant - Persian Cuisine
828 5th Avenue
San Diego CA, 92101
619 338-0008
Star of India Restaurant
423 F Street
San Diego CA, 92101
619 234-8000