The Beauty of Carlsbad California
Its combination of wonderful weather, great things to do and enormous natural beauty make Carlsbad, California the perfect vacation getaway, and a wonderful place to spend a couple of days or a couple of weeks.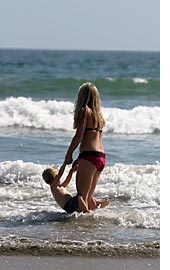 Carlsbad offers a wide range of things to do, from browsing through antique shops and trendy specialty stores, to dining in the best restaurants. In addition, Carlsbad's proximity to San Diego make it the perfect base for exploring all that the San Diego region has to offer. From harbor cruises to a quick jaunt to Mexico, Carlsbad is the perfect jumping off point for much of the Southern California region.
Any season is a great time to visit Carlsbad, but there are a number of special events visitors should be sure not to miss. The San Diego County Fair takes place annually from mid-June through early July, featuring an enormous number of activities and exhibits to delight young and old.
Carlsbad is home to live music throughout the summer season, with monthly concerts taking place on the grounds of the Village Faire Shopping Centre, and an annual surfing contest taking place in June of every year.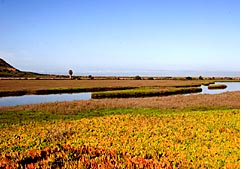 Of course Carlsbad is located along the famous California coastline, and that makes it home to some wonderful beaches. Swimmers, surfers and sun worshippers alike flock to Carlsbad State Beach for the sun, the surf and the fun. Carlsbad State Beach is a clean beach, filled with beautiful walkways for jogging, biking and walking, and it is a favorite getaway for locals and visitors alike.

For the younger set, the Carlsbad region is perhaps best known as the home of Legoland, a theme park devoted to this ever popular childhood

toy. Legoland is a great day trip for children, and many adults enjoy reliving their childhood at this unique attraction as well. The rides and attractions at Legoland are geared mainly toward children 10 and under, but there is plenty to keep the older kids and adults busy as well. There are several themed cafes located throughout the parks, including the Sports Café, which is geared to sports fanatics. The park is an interesting diversion and a great way to spend a day with the kids.



For lovers of natural beauty, there is the Carlsbad Flower Fields. This fun attraction is a great place for children to play and adults to enjoy acres and acres of beautifully blooming flowers. These extraordinary flower fields are located on a beautiful hillside which overlooks the Pacific Ocean, providing a magnificent backdrop for these colorful blossoms. The Carlsbad Flower Fields are in bloom from March through the early part of May, and they are a favorite for locals and visitors alike.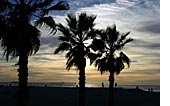 With all these things to see and do, it is no wonder the Carlsbad region of California is one of the most visited and best loved in all of California. Visitors to Carlsbad can enjoy all the wonderful attractions of the region, coupled with the many attractions lying just a few miles away in downtown San Diego.